The New Brand Citizenship: Welcome to the Age of Brand Action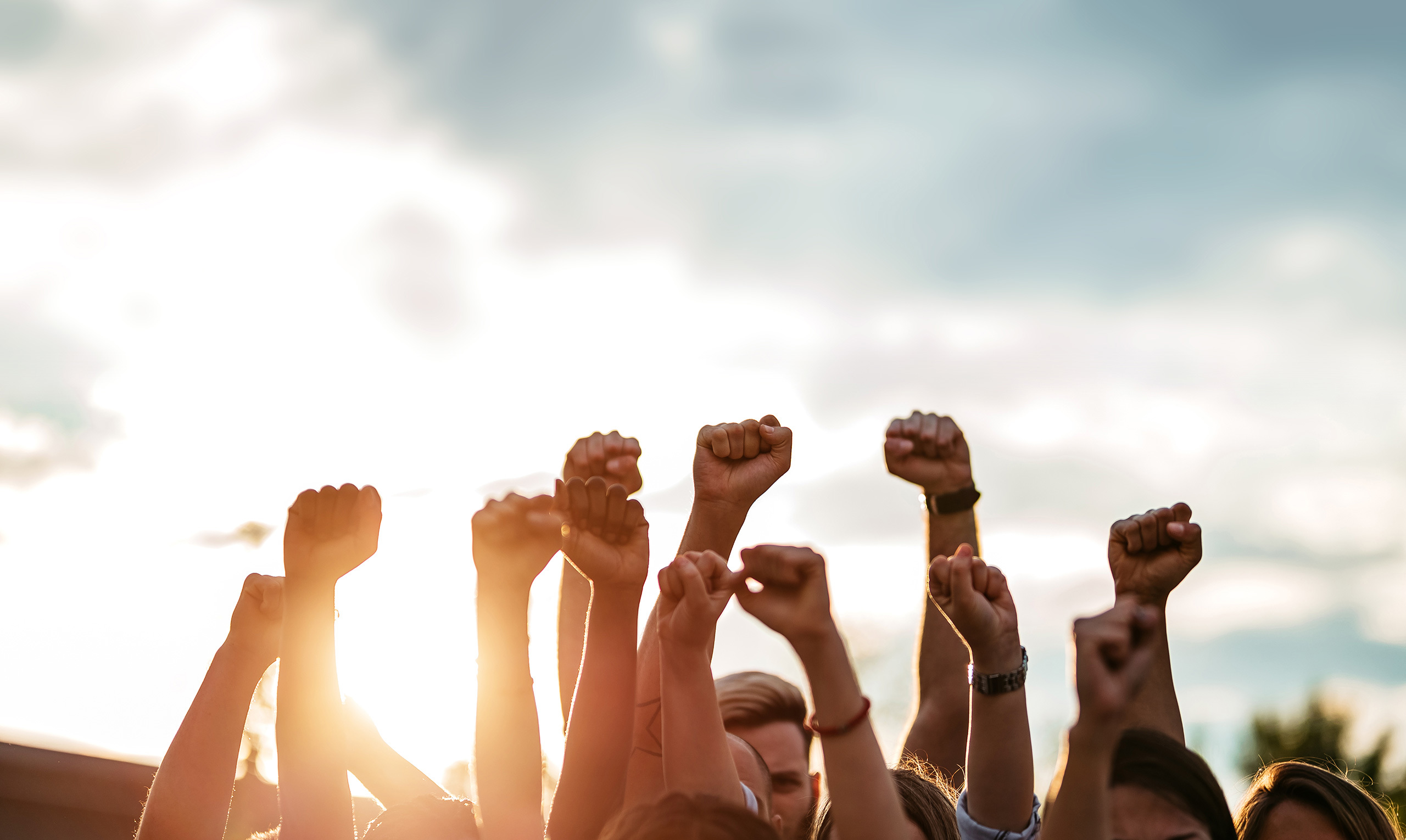 by Katie Anderson, Tom Lindell
October 29, 2020
The following article was written by our colleagues at Colle McVoy and delves into how Brand Citizenship has evolved to become more meaningful in 2020. These viewpoints and framework inform our process of Design Doing: using the process of design to uncover ways for brands to help service people and communities through action.    
2020 is a year like no other, a year marked by many pivotal moments, challenges and changes. While the global pandemic continues to unfold, social issues like racial equality, food insecurity and homelessness are at the forefront of cultural consciousness. Within this remarkable framework emerges new expectations for a brand's role in our culture. This year demonstrates that brand citizenship requires deeper, more meaningful actions than previous corporate social responsibility or cause marketing efforts.
Today, brands can no longer be bystanders to challenging social issues. In fact, it is often riskier to stay silent than to weigh in. With government failing to address the most profound societal challenges, people increasingly expect companies to play a role in delivering positive change. In this time of a pandemic, 79% of consumers expect a company's leadership to respond to a crisis like COVID-19 or racial equality. And nearly three-fourths (72%) trust companies more than the federal government to help find solutions to issues related to COVID-19 and the racial equality movement.
While brands take on a new role as social activist, the method or weight of brand actions as a citizen should be measured and guided by the brand's purpose and values. Americans overwhelmingly believe brands should speak out on racial equality, but they do not want those actions to be self-serving. Brands need to define an authentic role on a social issue, which can be challenging. Past authentic actions should be considered as a barometer before taking future steps.
Understanding how to act may require reflection, but the upside to this revitalized brand citizenship is that businesses can do well by doing good. We've long known about the positive, long-term relationship between financial performance and corporate responsibility. Recent research shows brands that have stepped up in original ways during the pandemic have significantly grown their reputations. Before 2020, brand reputation tended to move incrementally, but this year it's moving dramatically.
In The Axios Harris Poll 100 that ranks corporate reputations since 1999, companies that responded decisively during this year's COVID-19 crisis are more trusted and are bolstering their reputations. Conversely, companies that have struggled with poor leadership or acted against the public's interests are less trusted causing reputation and sales to falter.
Despite this motivating data, many brands are often unprepared and uncertain how to act in the new context. Brand activism can be a risk, especially if brands can't back up their words with actions. In these socially charged times, we believe brand purpose and brand values should serve as a beacon for decision-making and authentic actions. Colle McVoy is helping brands connect their brand strategy, corporate reputation and media strategy to turn purpose and values into a meaningful brand citizenship action plan. Our multidisciplinary, data-driven approach is guided by insights and an understanding of the role of brand actions in culture. Below is a framework and questions we've found useful as we help initiate the process of building better brand citizens:
1) Define an authentic role.
Where can your brand act on a social issue to uplift human needs? Well-defined brand purpose and values can help ensure that a brand's words and actions are viewed as authentic and believable. 
2) Walk with others.
How do external stakeholders and employees experience your brand? What relationships might strengthen your brand's ambition? A social issue framing exercise can map the brand's current position among stakeholders with the brand's intentions.
3) Act forward. 
Where and how can the brand answer to greater societal needs? What new behaviors will make your brand role a reality? Understanding these factors will help define a brand citizenship strategy while also identifying the reputational risks that need to be addressed.
4) Stay steadfast yet nimble.
What challenges and uncertainties might test your brand's resolve? What is the process for in-the-moment communications? A brand citizenship go-to-market framework can define the deployment and set the course to evolve as the social issue and culture adapts and changes.
Planning and actions taken now will define how consumers interpret – and sustain –  brands. While cultural conversations are especially charged during a presidential election, compassion, decisiveness and action will define a brand's actions now and in the future.