The New Rules of Commerce - Moving from Digital Commerce to Continuous Commerce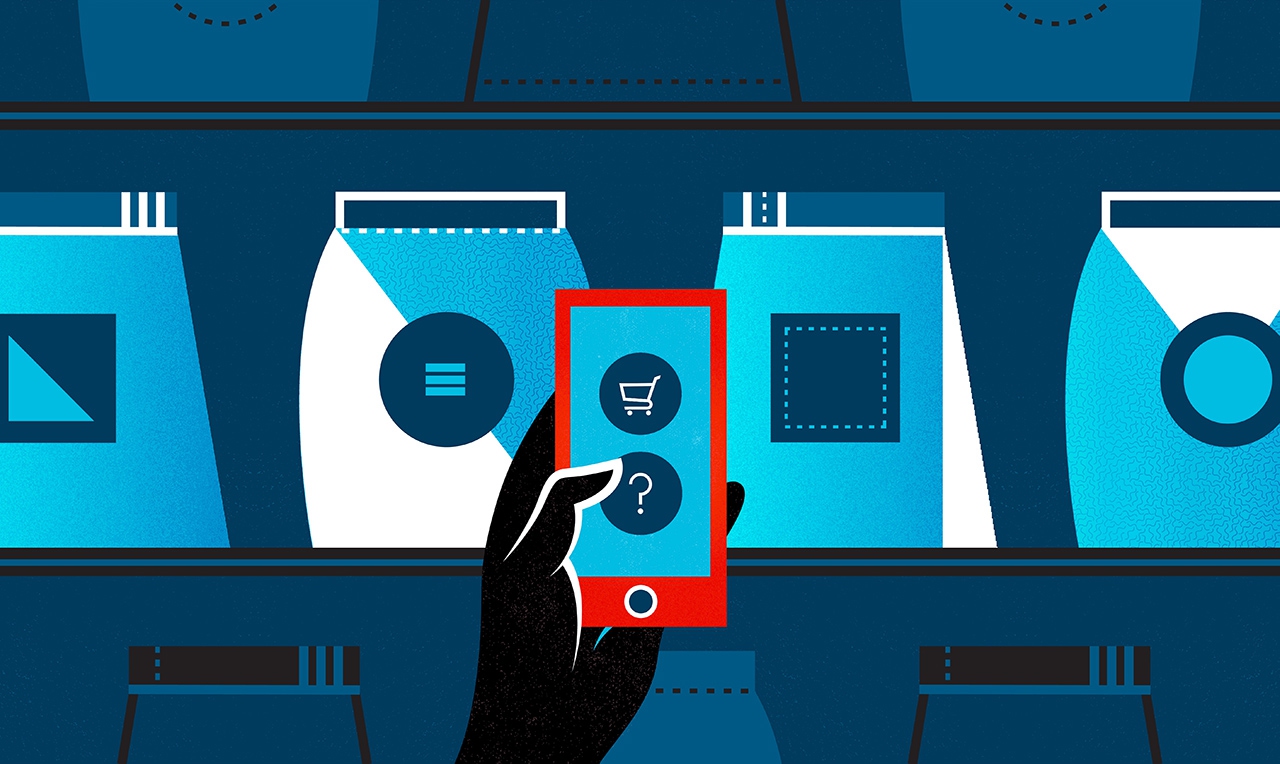 by Ythan Pratt
October 02, 2019
Every year as Amazon Prime Day approaches, marketers, retailers, agencies, consultancies and tech companies speculate about the future of retail. We debate the merits of drone fulfillment, the threat of direct-to-consumer brands and the impending retail-pocalypse. Somehow as an industry, we continue to view the rise of e-commerce as a zero-sum game, a conflict between brick and mortar retail and digital retail. Our logic overlooks the fact that in 2018 the retail industry grew by 4.6 percent, exceeding projections with growth in-store and online. Meanwhile, Amazon is investing billions of dollars in physical stores, and digital native brands are increasingly opening stores in malls that never closed.

While we're busy deliberating, shoppers are the ones who are actually shaping the future of retail. They've quietly ushered us into the continuous commerce blur, a new phase of capitalism where buyers have more control than ever before. They expect access to everything on-demand, forever changing how we buy and sell. The store is open when, where and how they command, enabling fluid buying decisions that are constant (sometimes occurring after fulfillment, because shipping is free and new financing models have removed the risk).
To better understand the future of retail, we must understand this new phase and accept that many of yesterday's barriers to commerce were just growing pains of a maturing economy. The exponential rise of consumer technology has given us a clean slate, erasing many inefficiencies of retail while enabling individuals to search and spend in a modernized, increasingly equitable fashion. For marketers, this is great news — if we stop shouting at the crowd and start listening to individuals, every moment becomes a candidate for commerce.
There are new rules of commerce for marketers and retailers to follow that navigate this phase while taking us back to the basics of how humans traded for thousands of years.
Rule #1 — The store and the shopper are synonymous
Bring-your-own-point-of-sale (BYOPOS) is the name of the game whether you're shopping online, at the store or online at the store. Buying decisions occur when, where and how people command. Instead of waiting in the checkout lane, shoppers pull out their smartphones to place orders online from the store they're in. Modern retailers are eliminating the capital investment of checkout lanes altogether, freeing up valuable floor space along the way. Amazon has done this with its Go store, Starbucks with its Order & Pay app and Target with its flexible fulfillment options.
Rule #2 — Empowered individuals are emperors of expectations
Mary Meeker's 2019 Internet Trends report reminded us that 51 percent of the world is connected, up from 24 percent 10 years ago. Those connected are empowered to live like royalty, and it's shifting the role of brands and retailers to focus on serving individuals instead of shareholders — when shoppers win, shareholders win. The reverse is not always true. Today's shoppers expect anticipatory just-for-me experiences, and they broadcast their experiences to others. Brands should focus on understanding their role within each empire and leave a lasting impression.
Rule #3 — The individual value index is the new KPI
How many times have you purchased multiple sizes of an item online because you didn't know which one was correct for you? Returns are free, so there isn't any risk. Amazon's anticipatory shipping patent takes this a step further, allowing individuals to receive items at home they have not ordered or paid for and then either keep the items or return them free of charge. In the spirit of "customer obsession," Amazon is promising to relocate its warehouses to the homes of Prime members, billing this as a service instead of providing compensation for storage. People will accept this intrusion because Amazon knows when they run out of laundry soap before they do. Recognizing that the calculus has changed, Walmart CEO Doug McMillon recently announced to shareholders that Walmart has "learned the best way to serve our customers is by creating shared value." To rewrite the value equation, brands and retailers should introspectively ask what they are doing to create emotionally positive experiences that serve the needs of individuals.
Rule #4 — Transactions aren't B2C or B2B, they're P2P
Today's connected shoppers intuitively operate like businesses, marketing their personal brands, managing their inventories and adopting new technologies to live their lives. Platforms such as Shopify, Etsy and Square have capitalized on this, enabling individuals to become suppliers and consumers of resources with fewer barriers than ever. It has changed expectations — after consumers receive their first handwritten note from a seller, they start to ask, "Why can't every company do business like that?" Brands should embrace the competition and operate as equally privileged peers. Patagonia humbly galvanized its place in the world by setting up a store on eBay, and Amazon won the title of "the everything store" by creating the third-party sellers' marketplace.
Rule #5 — It's never been easier to buy; it's never been harder to buy
Since anyone can operate a business, virtually everything is accessible to everyone who's connected. Conversely, with more options than ever, we conduct 5 billion searches per day, trying to find the right solutions to our problems. This abundance of information has created a scarcity of attention, slowing our central processors. Winning brands proactively answer those questions, effectively defragmenting our systems so our brains can make decisions.
Rule #6 — Modern marketing doesn't just target humans
By definition, a consumer is an entity that consumes, which means consumers can be humans, robots, businesses or dogs. A shopper is sometimes a consumer but not always; adults buy items for their kids and dogs, businesses buy for employees and robots trade stock for humans. By recognizing that we market to search engines, voice assistants, algorithms and individuals, we can address the specific problems of those individual entities and increase brand relevance.
Rule #7 — Advocacy is the new loyalty
With the old rules, marketers could use rewards and coupons to buy loyalty. In a post-price-obsessed world with an abundance of information, social shares and reviews are the new currency. A tangible example of this market dynamic is Quotient Technology (the parent company of coupons.com) acquiring the influencer network Ahalogy. They realized early on that discounts are only part of the equation and that the distance between discovery and purchase is getting shorter. When individuals forge authentic connections with brands, they will spread the word to their friends, family and millions of strangers. Brands need to strategically cultivate, capture and amplify this energy.
While any new phase of an industry causes disruption and confusion, successful marketers face it head-on and find the opportunities that can bring effective change. The retail industry is still evolving drastically, but the new rules of commerce will help retailers and marketers identify the opportunities that will guide their course through change, transform where needed and evolve to meet what comes next.