Houston White Selects 10 Thousand Design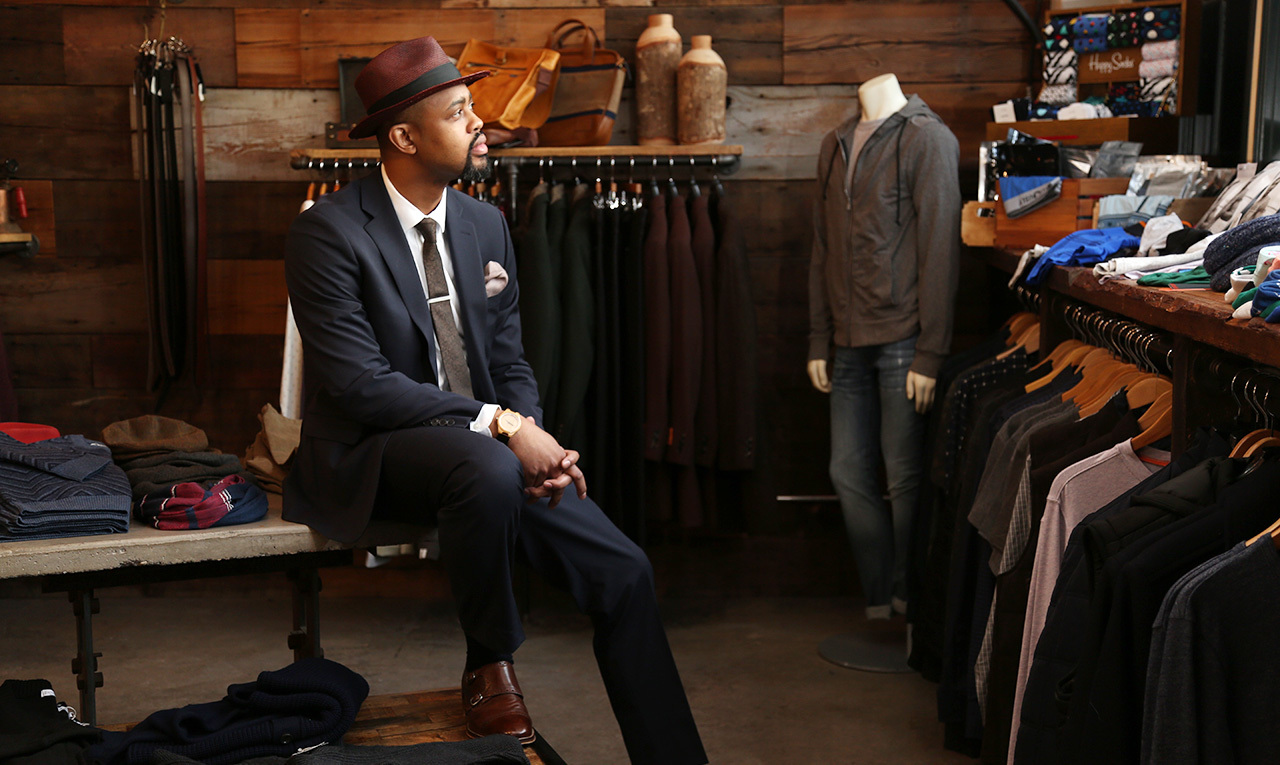 by 10 Thousand Design
February 12, 2020
Houston White, veteran entrepreneur and founder of H. White Men's Room (HWMR), a community-rooted barbershop and gathering space in North Minneapolis, has selected 10 Thousand Design to lead his branding efforts, including brand strategy and identity for numerous lifestyle and apparel brands in development under the Houston White name.  
"The barbershop is the black man's country club, the place where we started our journey and sparked a cultural movement. Now is the time to build the strongest foundation possible with a well-defined strategic plan and design system to guide our branding. 10 Thousand Design is the best partner to help us achieve this," said White. 
For more than 10 years, White has used the art of style and urban fashion to inspire pride in his community. He opened HWMR in 2008 and created a line of grooming products that expanded into the HWMR lifestyle brand, which celebrates black culture and cross-cultural understanding. At the heart of the Houston White brand is a call to action for a more equitable world. White envisions a future where entrepreneurs of color flourish in every community. A portion of the brand's revenue goes to the HWMR Scholarship Fund for Future Entrepreneurs.  
"This is an amazing opportunity to work with the innovative brands Houston is developing, and we're proud to partner with him to help expand them nationally," said Ed Bennett, founder and executive design director of 10 Thousand Design. 
#  #  # 
About Houston White 
Founded by entrepreneur Houston White, Houston White is a lifestyle brand with a one-of-a-kind barbershop in the heart of Camdentown in North Minneapolis and one goal: to be the change we want to see in the world. The Houston White brand of apparel borrows from the past to remix classic styles with contemporary ideas. It's vintage modernism with a culturally conscious twist. Learn more at hwmr.co.