How Rebranding Could Save Your Business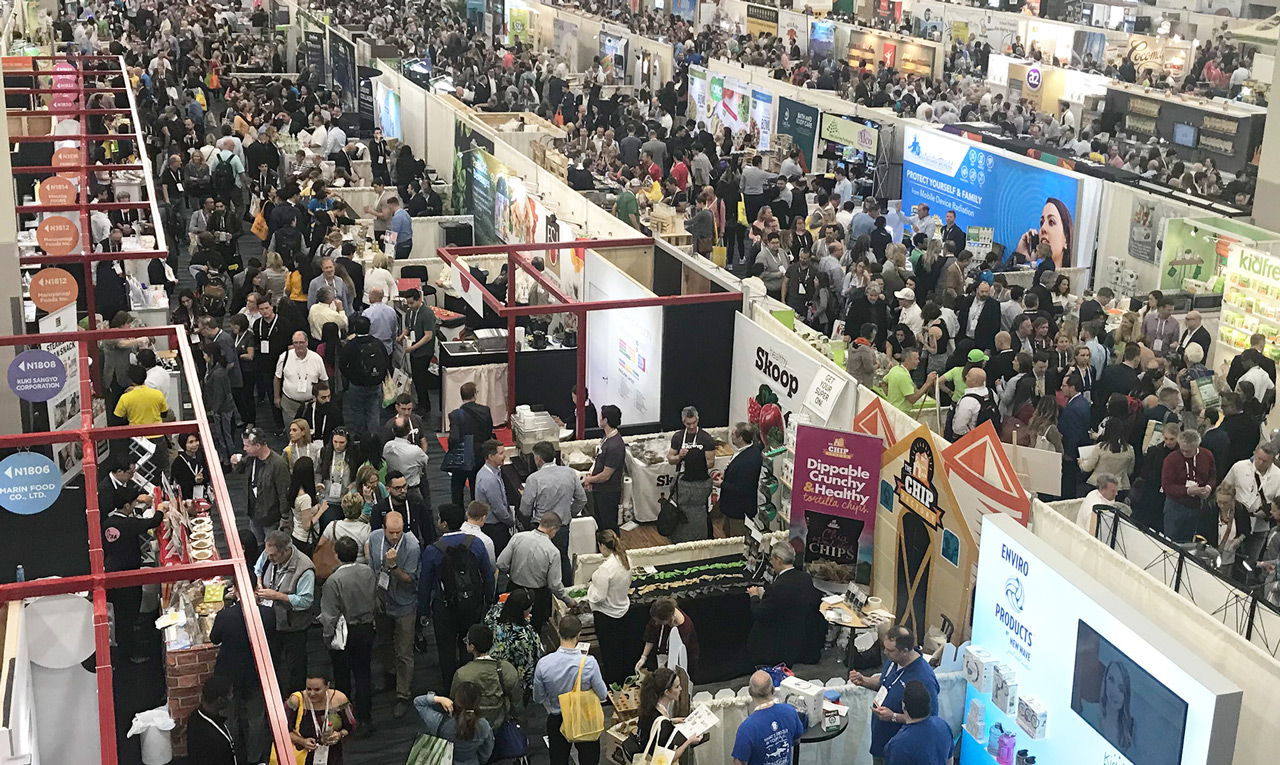 by Ed Bennett
April 05, 2018
One of the best places in America to see the breadth of emerging food brands is Natural Products Expo West. I was one of the 80,000 attendees who recently joined the shoulder-to-shoulder crowds and thousands of exhibitors from around the globe. Everything from coconut oil toothpaste to beef jerky to kombucha (there were way too many kombuchas, by the way) was represented.
While at first I was completely overwhelmed, as the days went on I became blind to the product assortment and started to notice only the exceptional brands. These companies stood out because their brands had unique personalities, different perspectives or they were creating experiences at their booths. This confirms that while some companies launch new products, other companies launch new brands. They know the benefits of great branding: products fulfill a need; great brands create a desire. In other words, products can be commodities, but brands create unique experiences that connect emotionally with customers.
Many companies realize the importance of branding early on and are able to invest in it before launch. They craft a look, a voice and personality, and know what the brand stands for beyond its product offering. Companies that invest in their brand from the start have a better chance of gaining market share and succeeding. But there's always an opportunity to rebrand after launch. Here's advice for knowing when and why you should, and how to get started.
When's the right time?
The time to rebrand is usually after the product gets to market, starts selling well and develops a following. After a year or two, sales may start to plateau and competition creeps in. You might feel stuck.
This timing can be very beneficial. When you launched your product, you may not have had the money or desire to spend any more cash on branding. You just wanted to get product in the hands of future customers and start recouping your investment. But since then, you've grown up a bit and learned from your mistakes. You've gained the knowledge of who your product is trending with and you may choose to focus on that demographic during the rebranding process. You now have the opportunity to reposition the product to be more in line with that demographic.
At this time, you may have more cash flow than you did at launch, and you can now create the brand that you always wanted to, or you may be seeking new investors. In that case, you need to show them the past success of the product and emphasize the potential of the brand in the future.
Why spend the money?
The biggest reason to make the investment is that it might be mandatory to survive and thrive. We live in a world where disruption is the norm. And if you're not disrupting, your competition is. Retail buyers want a great product that stands out to put on their shelves, but they need a great brand to drive initial sales and create a relationship with customers. Shoppers buy something for the first time because of the brand. They buy it again because of the brand and the product.
How do I do it?
The first step to rebranding, is defining your goals and vision for the brand. If you don't have a vision, you need a partner that can bring insight and strategy to your brand. The right partner (branding firm) understands your vision and where you want to go. They ask great questions like: What are the important elements of the brand you want or need to maintain? What are the other brands, both inside and outside your category, that you admire, and why? It's up to your branding firm to listen, interpret and bring to life your vision for the brand.
Your partner will determine a clear space for your brand to live. They'll look at audience segmentation and find out the best way to retool your brand to better resonate with the core audience. And, they should suggest different ways to connect with the audience beyond what you were thinking. It could be a new design, but it might be new packaging materials, a better in-store experience (point-of-sale), or a completely new touch point or market to explore.
Whether you're launching a new product or rebranding, it's important to have a strong brand that continues to intrigue and attract new consumers while building stronger relationships with existing customers. You always need to be improving the experience the customer is having with your brand. If you're not, your competition will.