10 Thousand Design Helps Target Bring Toy Story 4 to Life In Stores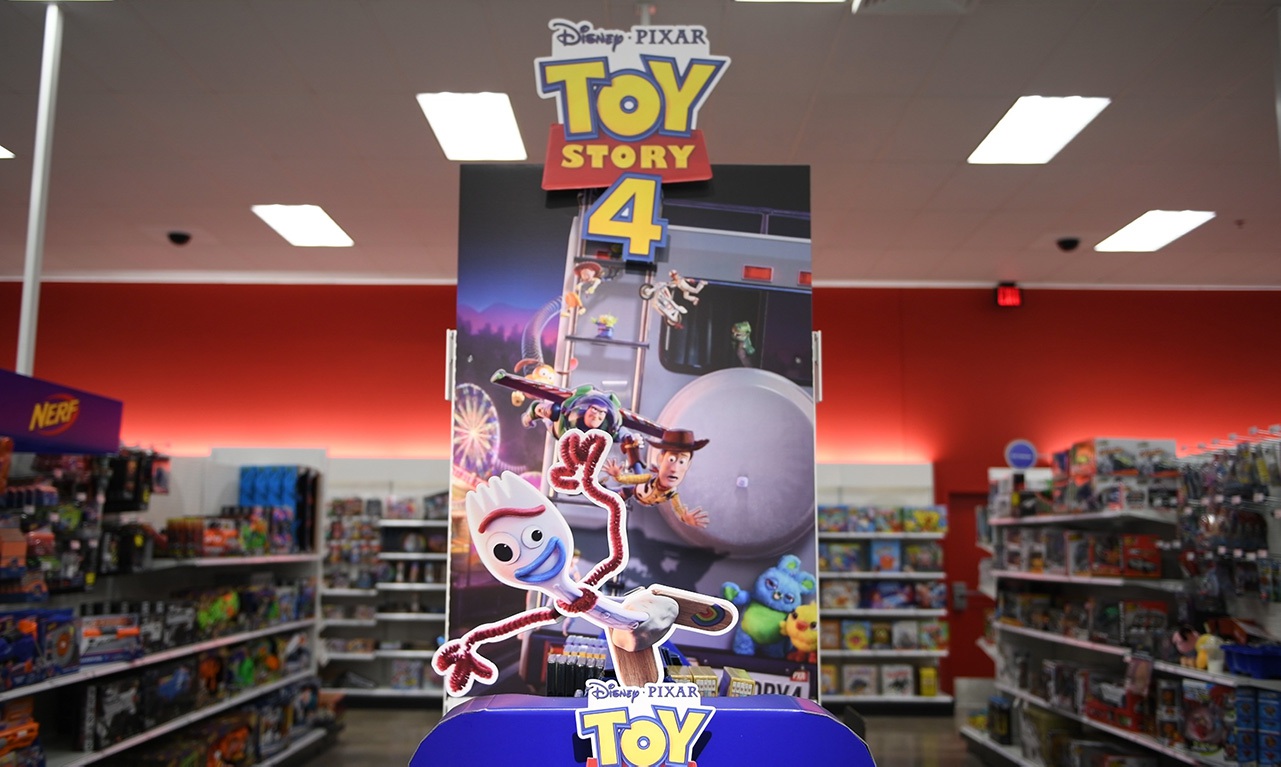 by 10 Thousand Design
June 18, 2019
When the eagerly anticipated Toy Story 4 hits theaters on June 21, a whole new wave of Signature Collection toys, clothing, entertainment, home décor and party supplies will be in Target stores nationwide. 10 Thousand Design helped Target create an in-store experience that brings the Toy Story 4 world to life for guests. While the team explored several concepts based on the movie, the in-store marketing speaks to the road trip theme and the journey of self-discovery.
"Working with Disney and Target, we ultimately decided to feature a road-trip-themed scene with dynamic action poses, dimensional layering and interactive character moments," said Dustin Hackwith, associate design director on the project. "It was important to capture the diverse personalities of the characters and to introduce new faces like Forky. The RV scene was also a great way to preview the narrative without spoilers!"
Read about other 10 Thousand Design projects for Target here, here and here.