Wellness
Connection
Groops is a mental wellness platform that gives people a space to talk about life's biggest issues. We developed the new identity to reflect their modern approach to mental wellness while highlighting the bold and illuminating conversations members have through Groops.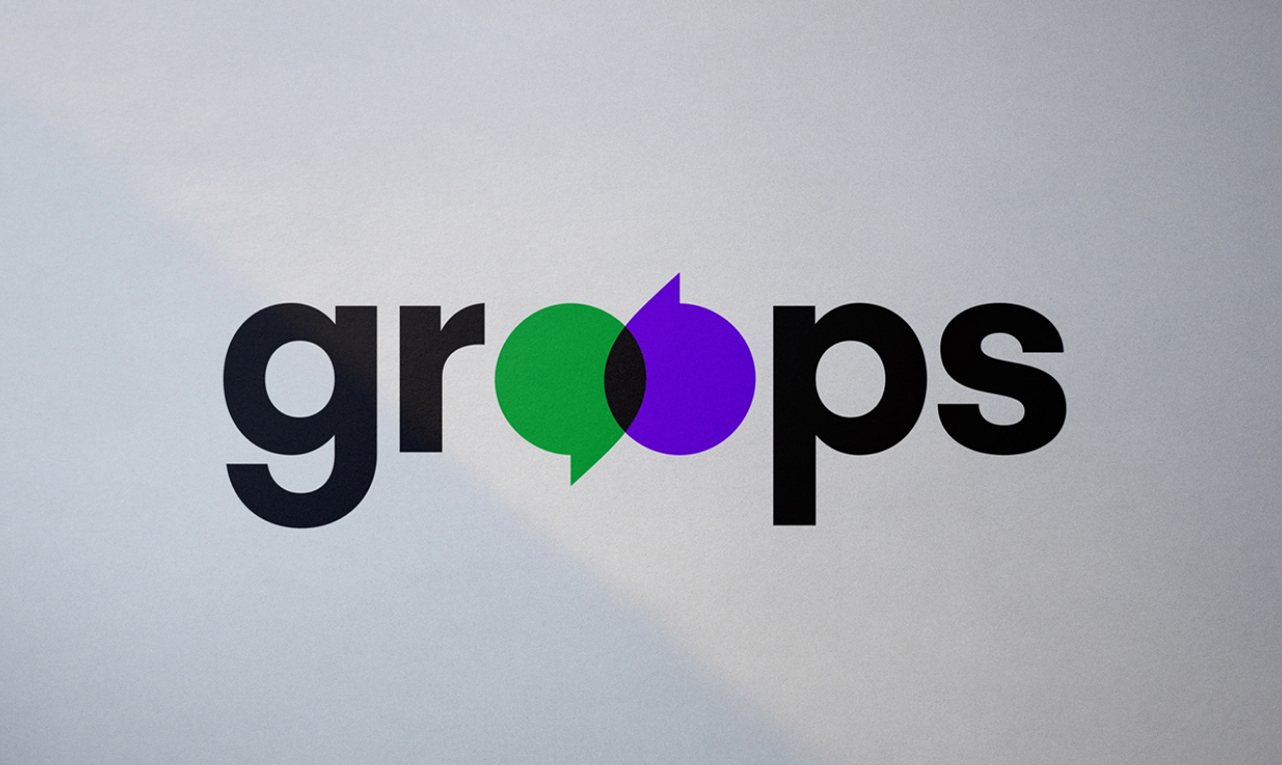 Taking advantage of Groops unique spelling, we turned the double "O's" into overlapping speech bubbles to highlight the power of conversation.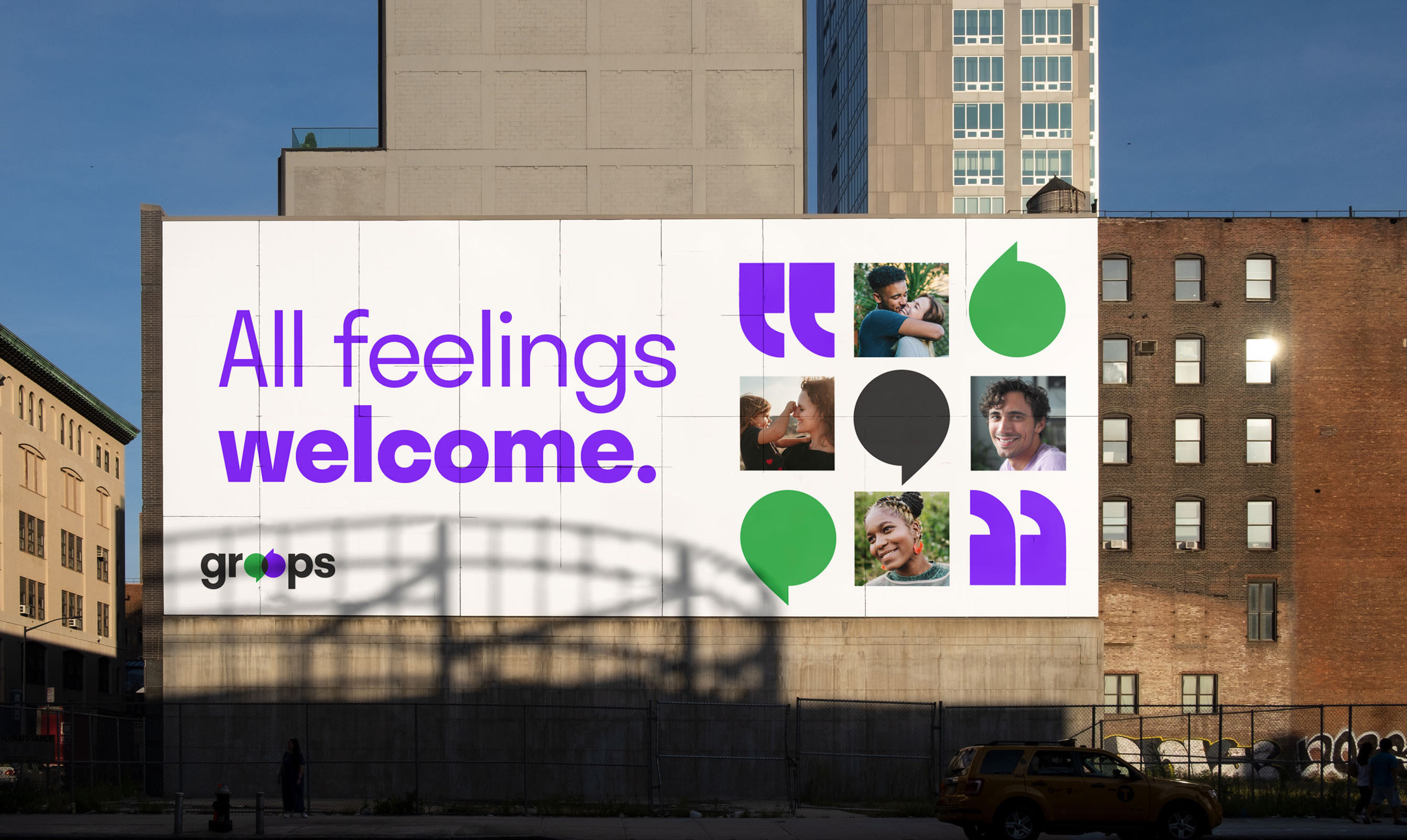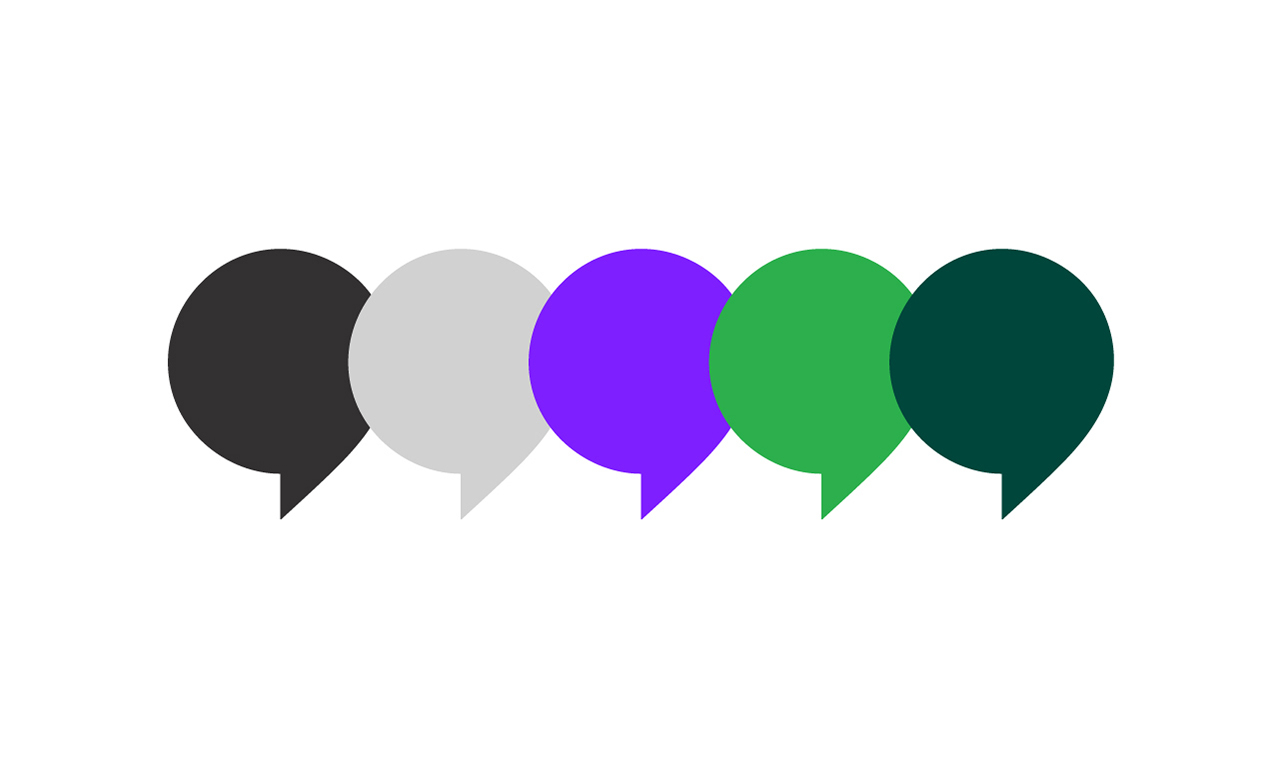 The bright and refreshing color palette stands apart from the competition's subdued hues and conveys the raw candor that Groops encourages in their virtual conversations.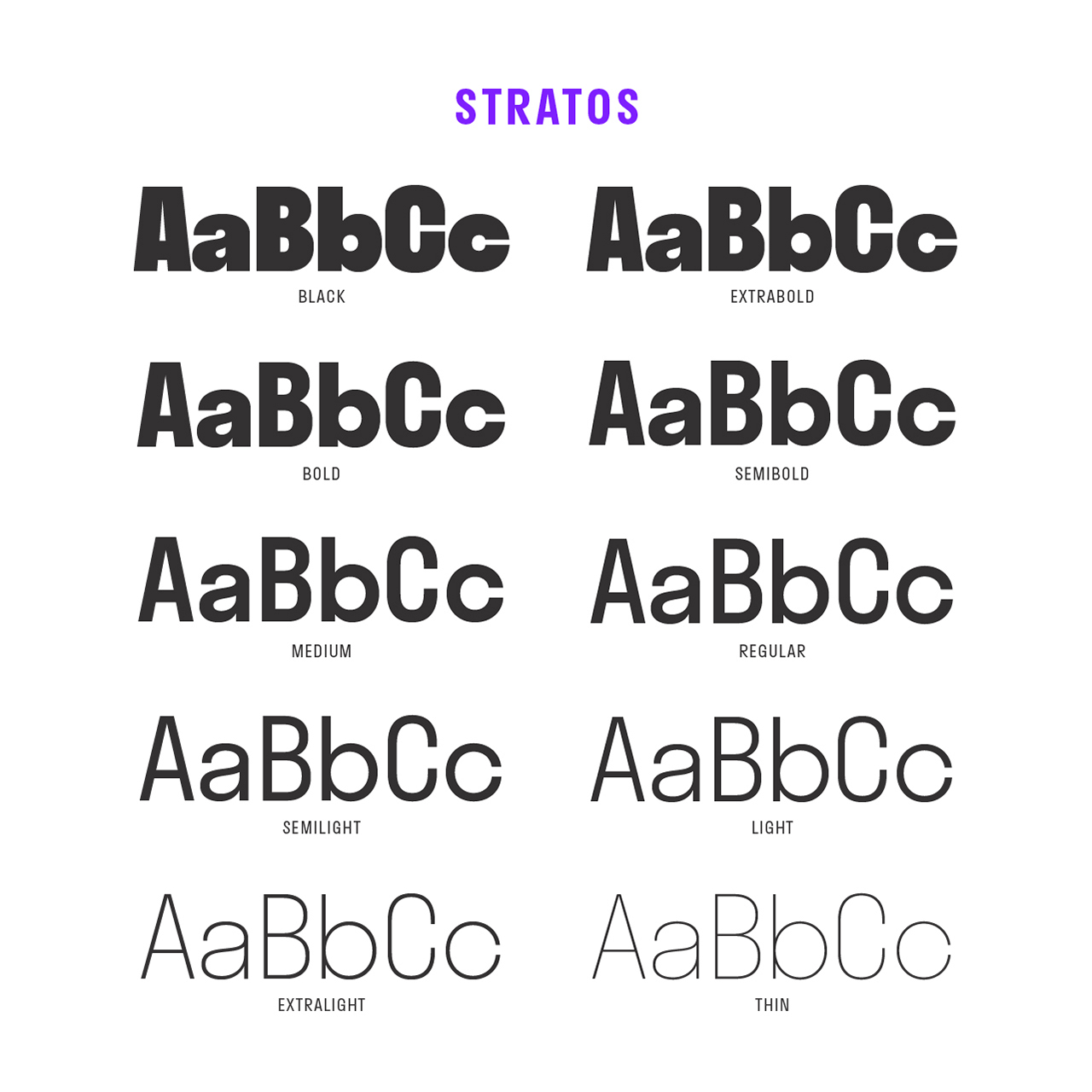 We also created an icon system for the four areas of expertise that Groops launched with: self, relationships, parenting and work life.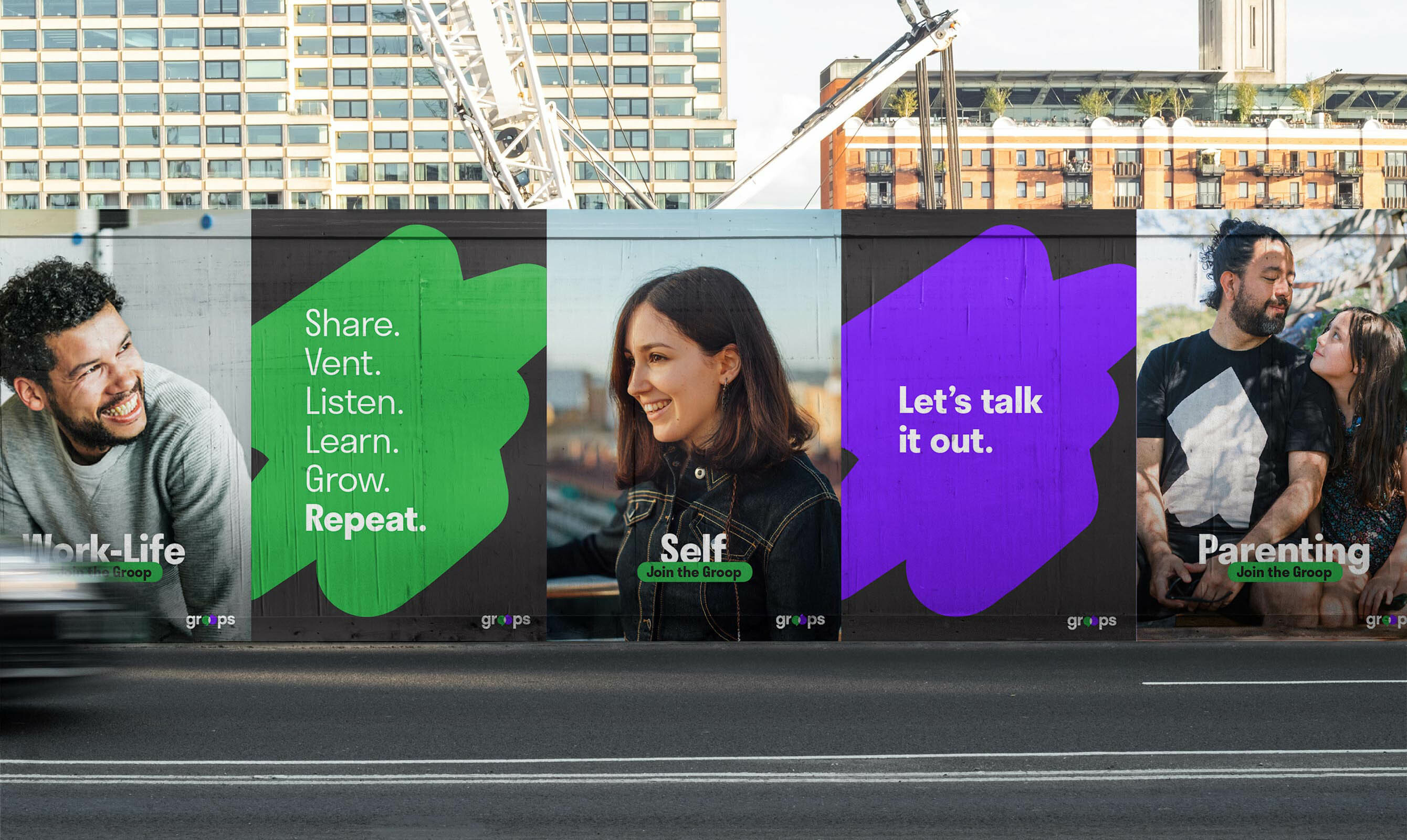 Groops believes life is best navigated with real people through real connection. That's why the photography style shows people in real life contexts. And unlike other mental health and wellness brands that depict sadness and struggle, we show people feeling good, feeling connected and feeling hopeful—the outcomes of actively nurturing one's emotional wellness.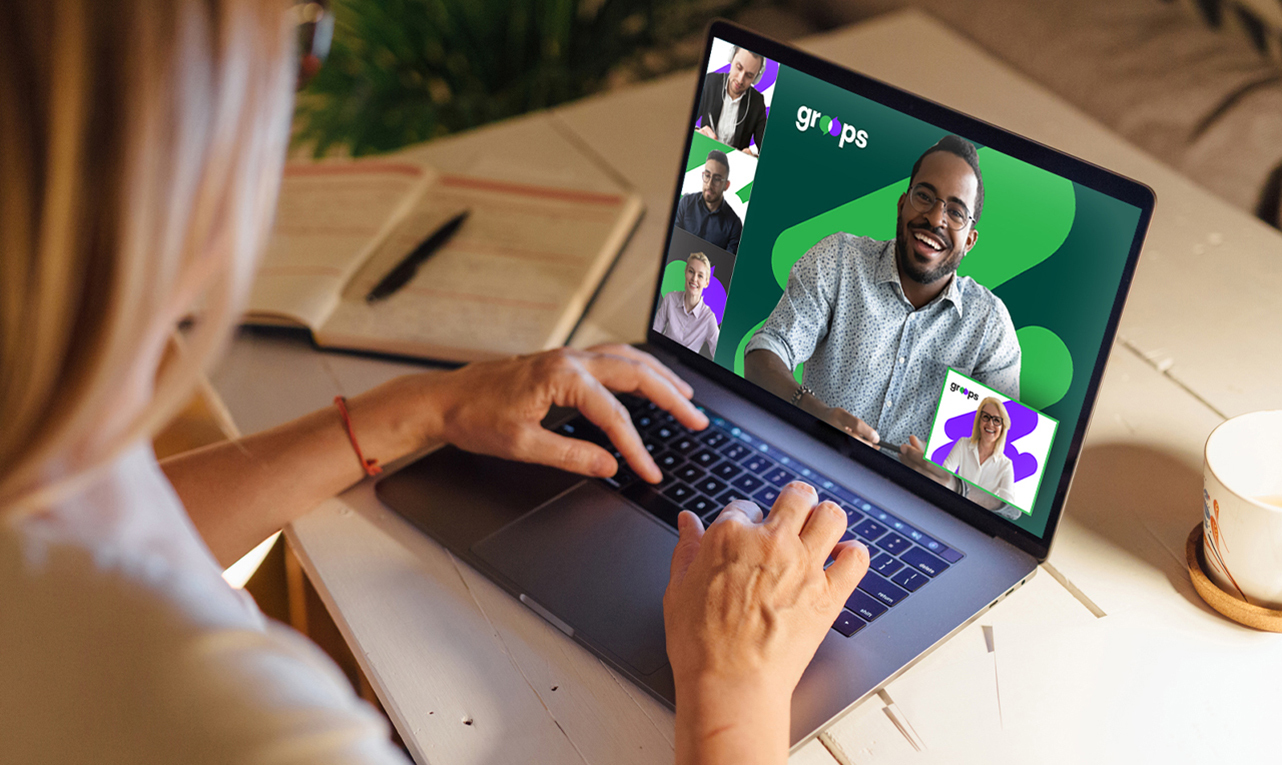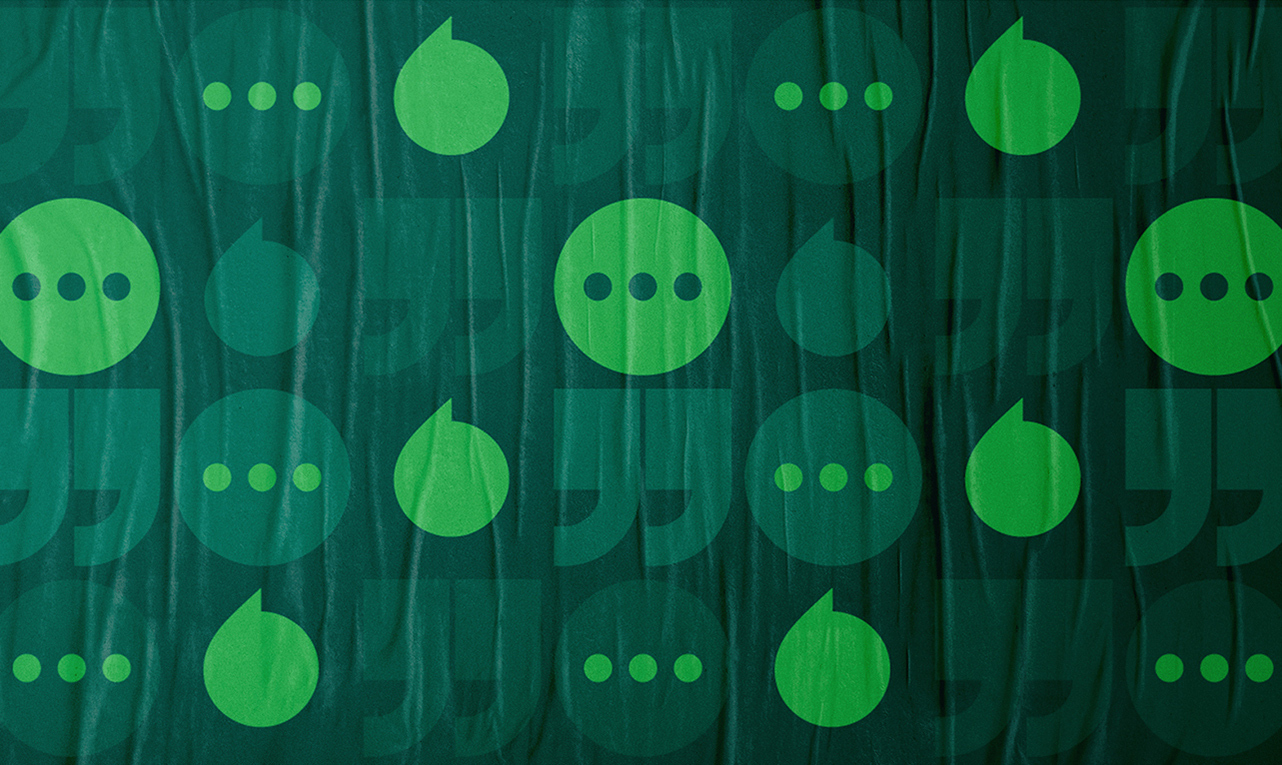 Every design element fueled a complete look that came to life across a number of touchpoints as Groops launched – particularly across the digital elements.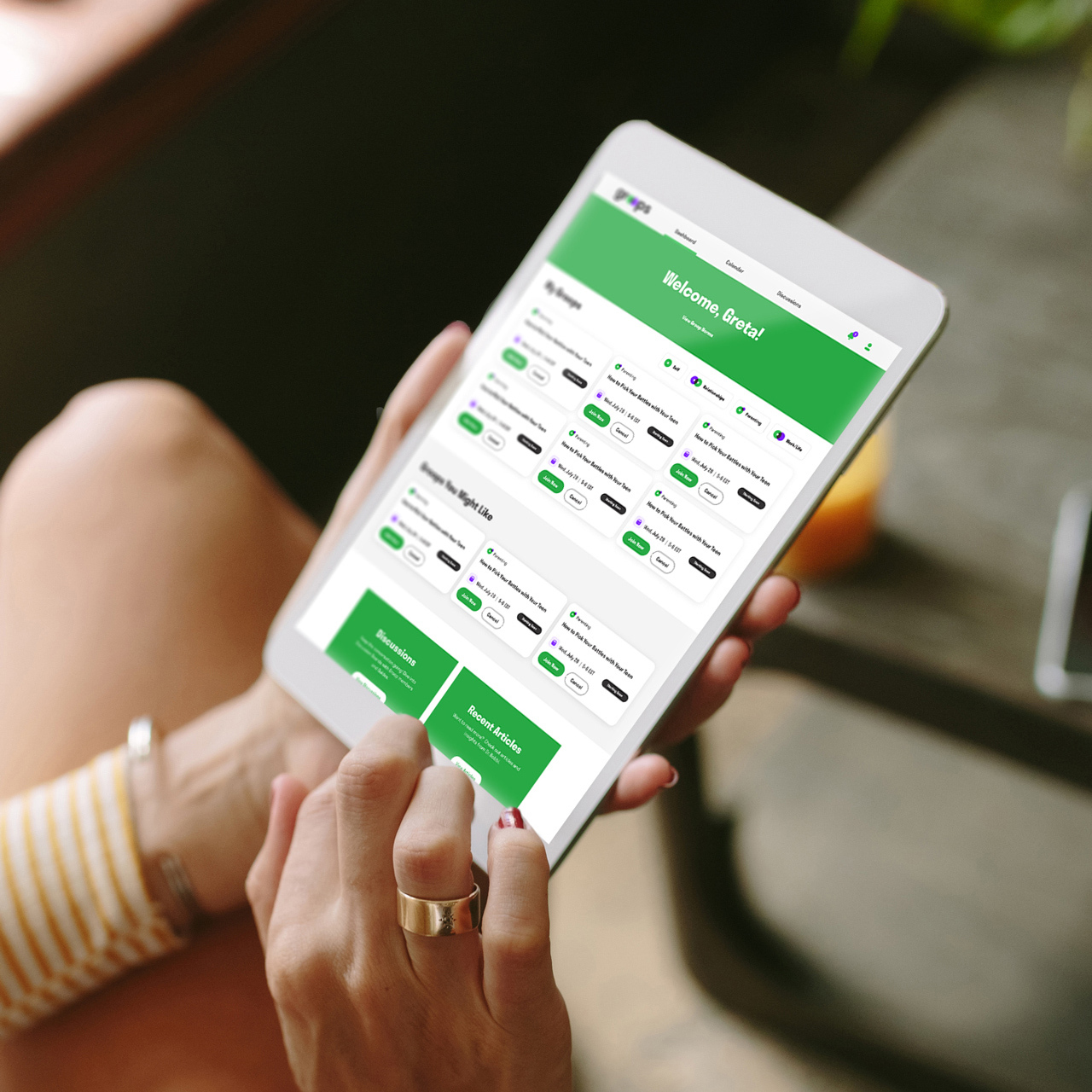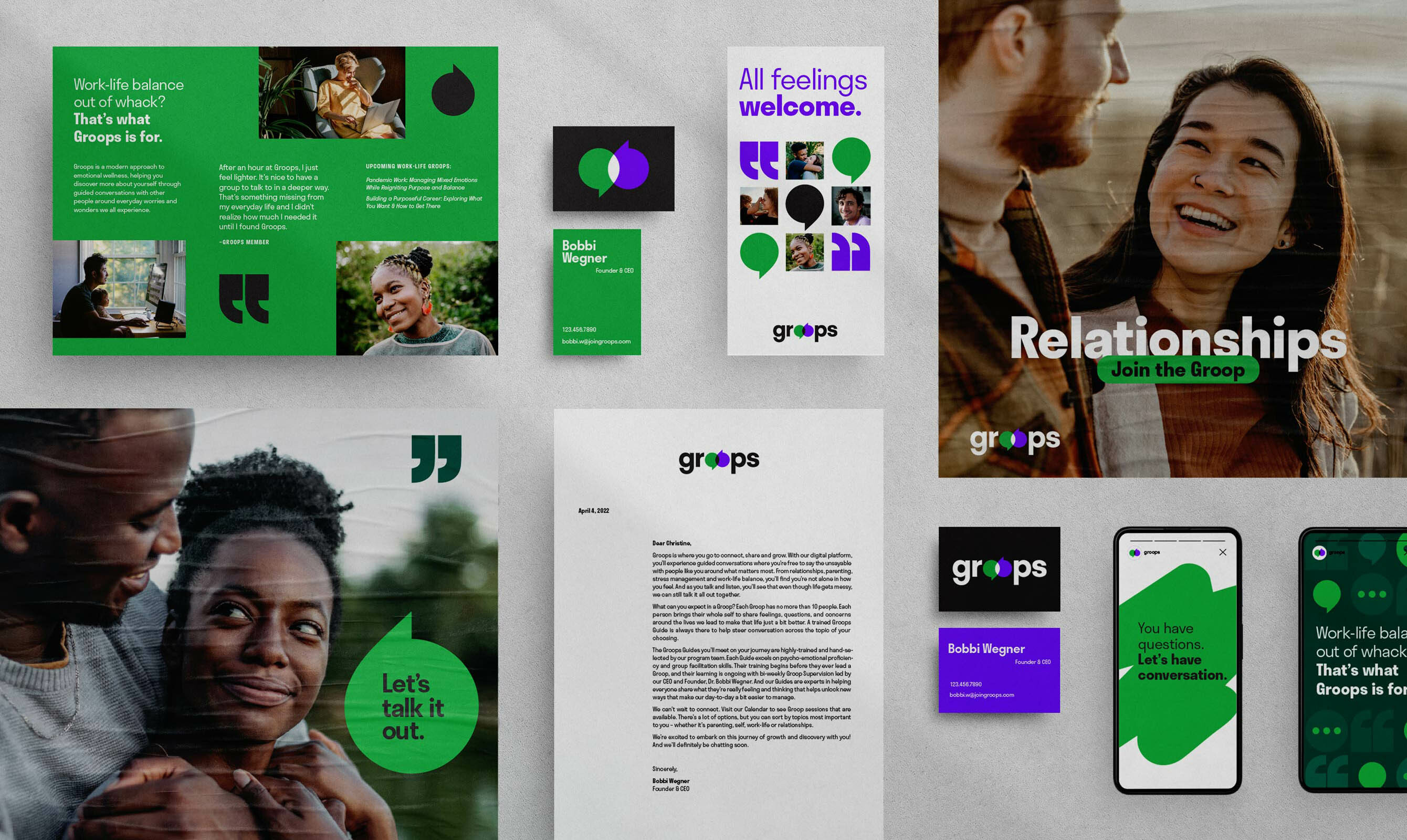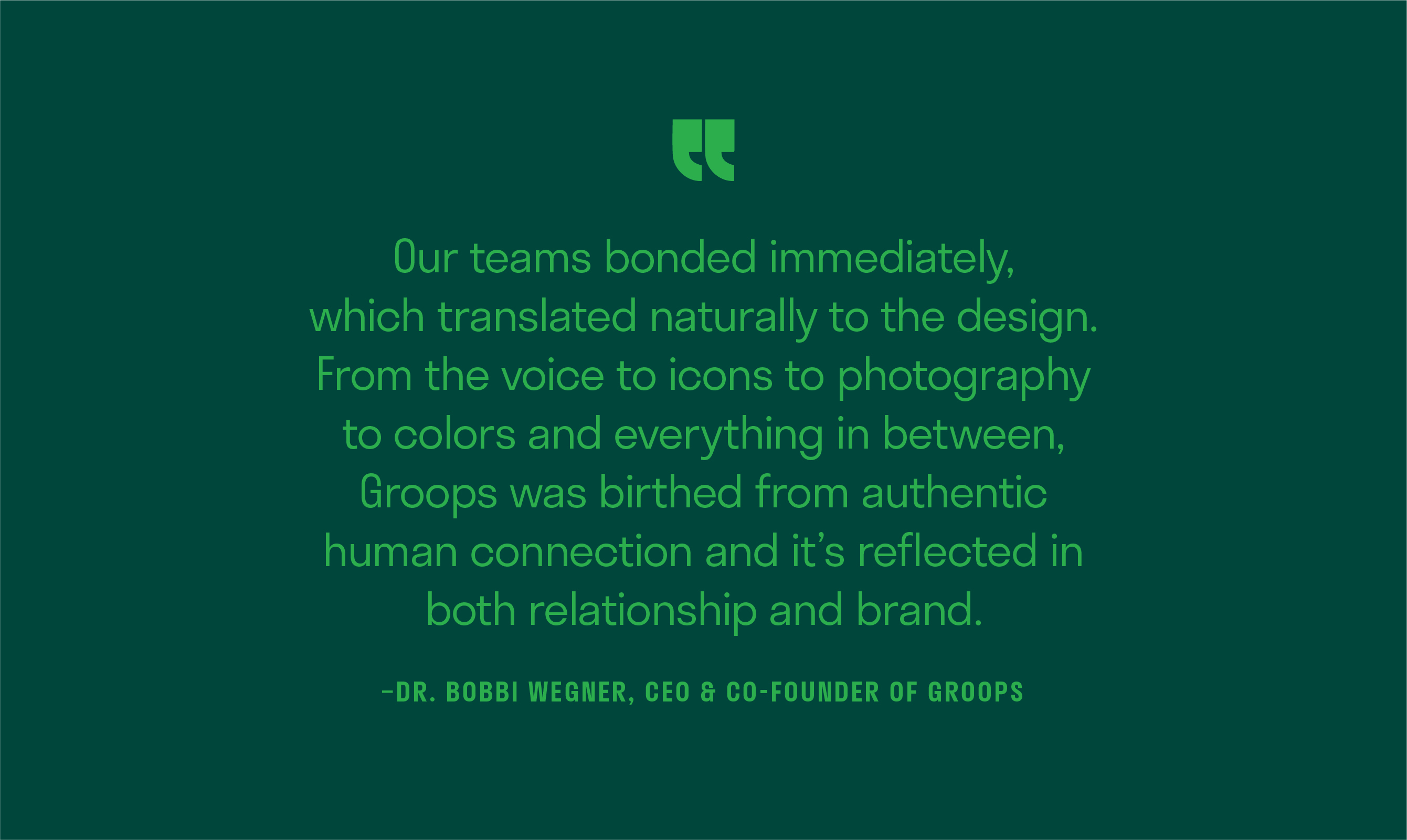 Role
Consulting, Brand Identity, Brand Strategy, Digital Strategy, Product Launch
Top