The Future of Packaging: Eco-positive Meets Functional and Instagrammable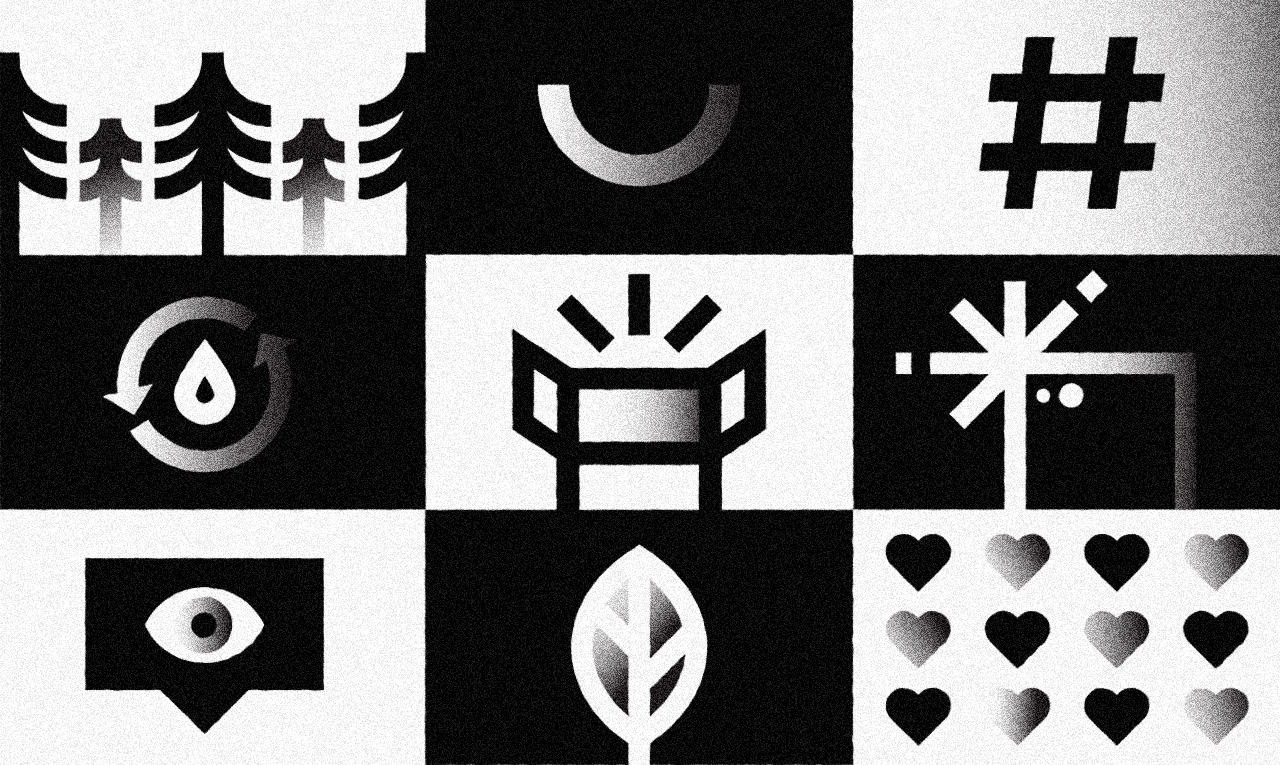 by Casie Cook
October 24, 2019
Every brand is made more meaningful by the way it's adorned. A brand's packaging is the difference between a thumb pause and a scroll by on Instagram; it's the difference between being plucked from the retail shelf or left to collect dust; it's the difference between a shareworthy unboxing experience and a forgettable one.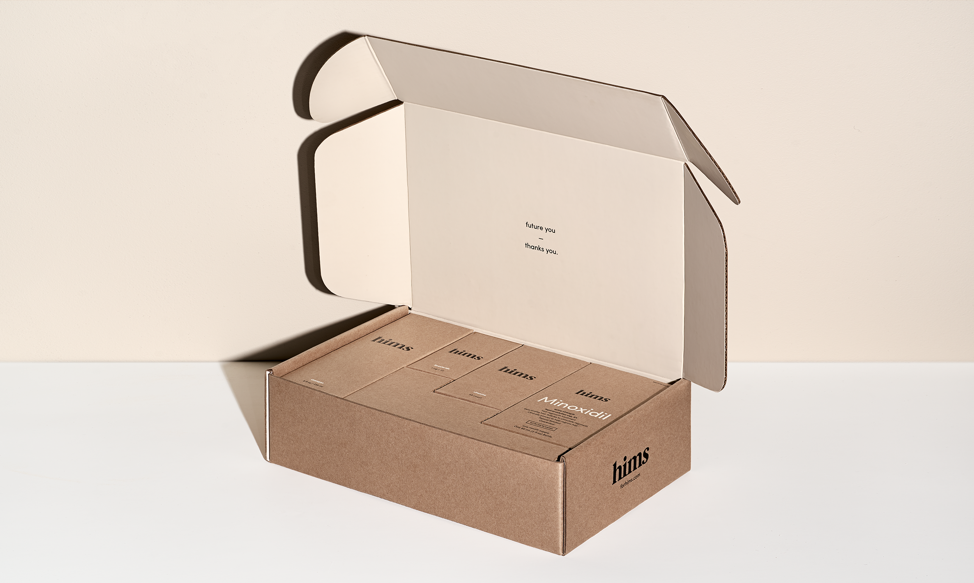 Photo by Branch Creative.

The packaging market increased 6.8% from 2013 to 2018, and its rise is expected to continue over the next decade. Retailers are heightening their curation standards for shoppers who are daunted by too many choices. More and more, products are coming straight to our doorsteps, thanks in large part to Amazon with its more than 119 million products. New direct-to-consumer brands like Hubble, Care/of and Hims are launching seemingly every day. And with 9 in 10 companies actively trying to grow their distribution, marketers must sharpen their focus on packaging as a differentiating design tool.
In addition, market forces and consumer attitudes are putting much more focus on designing eco-responsible packaging. If marketers aren't thinking about the eco-impact of their package design, they've already fallen behind. Hundreds of big brands have committed to doing away with plastic waste, and many are making strides to find reusable or recyclable packaging. And shoppers are in full support. In fact, 73% of consumers say they would change their consumption habits to reduce their environmental impact.[1] However, 86% believe there is too little information on product packaging for them to assess its sustainability.[2] Consumers want to make eco-responsible packaging choices, but package design is not making it easy for them to do that.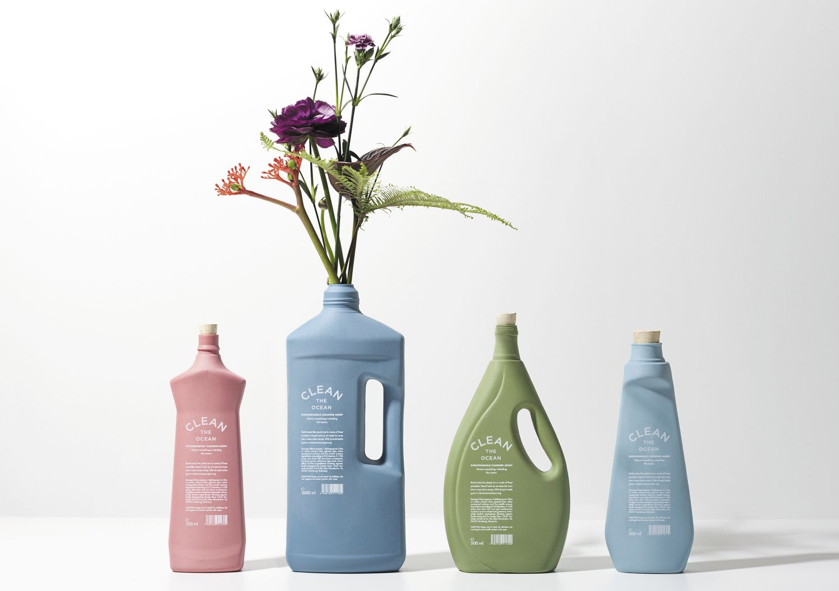 Clean the Ocean products were designed to be vases when empty. Photo by KOREFE.
We can learn from hero brands that are winning hearts and wallets with eco-positive packaging. Boxed Water started the movement to revolutionize the single-use bottled water market by using 74% paper, one of the most abundant renewable resources in the world, and tells its simple story on the carton: Boxed Water Is Better. Celestial Seasonings is choosy about which packaging elements are truly necessary for its tea bags, and it's helped them save more than 3.5 million pounds of waste from entering landfills each year. And Igloo launched a biodegradable cooler made mostly of recycled paper, so people can compost it after use.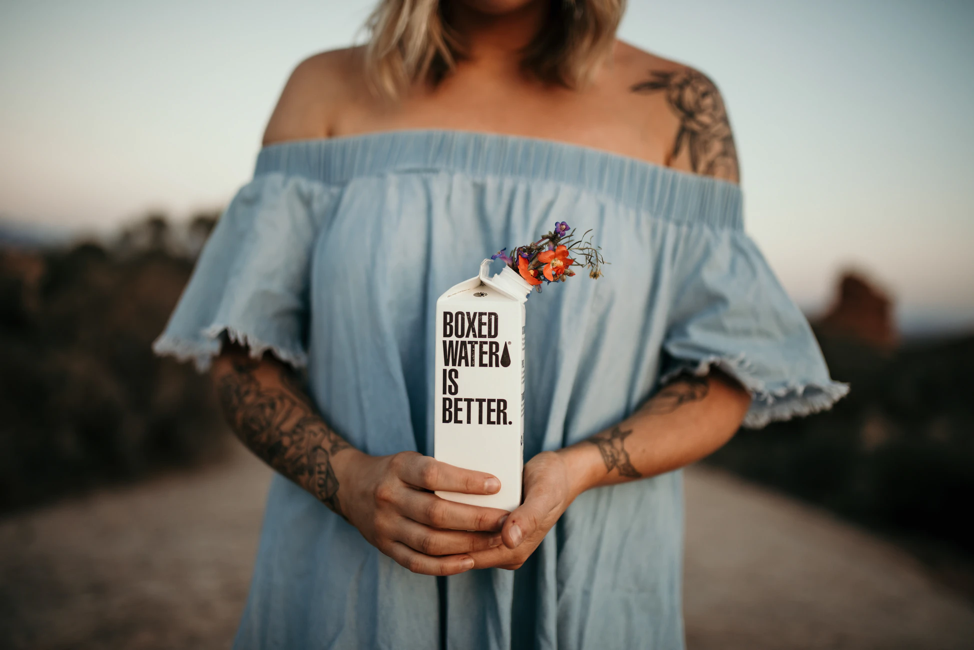 Photo by Boxed Water Is Better on Unsplash.
The process to design more eco-positive packaging starts with identifying proper materials and suppliers. You then have a visual story to tell and interactions to design for. Here are four steps brand managers can take with their design teams to make their eco-positive brand seen, heard, loved, shared and re-loved.
1. Draft your eco-love story: Based on the conscious material choices you've made, write your eco-love story to reveal your brand's unique emotional motivation for acting on behalf of the environment and humanity. You might even have each member of the team write their version of the story in the form of a letter to your customers. Then share and refine together.
2. Create visual equity: Let's all agree to be done with representing eco-friendliness with illustrated leaves and kraft brown coloring. That's no longer going to help you stand apart. Sustainable materials and products can go hand-in-hand with Insta-friendly aesthetic appeal. Find a happy balance that visually conveys care for the planet and your brand personality. Let's all be more like Method.
3. Design to delight: Apple certainly set the bar for a product unboxing experience where every detail feels intentional. And its recent patents reveal it might be raising that bar even higher. Your products (if battery powered) should come fully charged like Apple's do. You might ship orders with complimentary sample products like amika haircare does. You should simplify category complexity with clear messaging on nature-derived and reusable packaging like Level Cannabis does. Or have some colorful and shapely fun like Steens artisan honey does.  
4. Provide eco-education: Advance eco-positive knowledge and reduce consumer confusion through education on packaging and/or by digital expansion. You can be overt like Boxed Water is and explain all the conscious choices you made on your packaging and encourage users to follow proper afterlife instructions like Sun Basket does. Or you can take inspiration from Faber-Castell EcoPencils, which created an AR app (that was downloaded more than 600,000 times) that kids could use to learn about the wildlife whose habitats are preserved thanks to responsible reforestation.
Polar-explorer-turned-environmentalist Robert Swan said, "The greatest threat to our planet is the belief that someone else will save it." Every choice you make can have a huge impact on people, brands and the planet. So let's make good choices together.
1. Nielsen, Unpacking the Sustainability Landscape, 2018.
2. WARC, "Mindful Consumers Expect Brand Sustainability," 2018.