Sam Soulek Designs the Cover of The Growler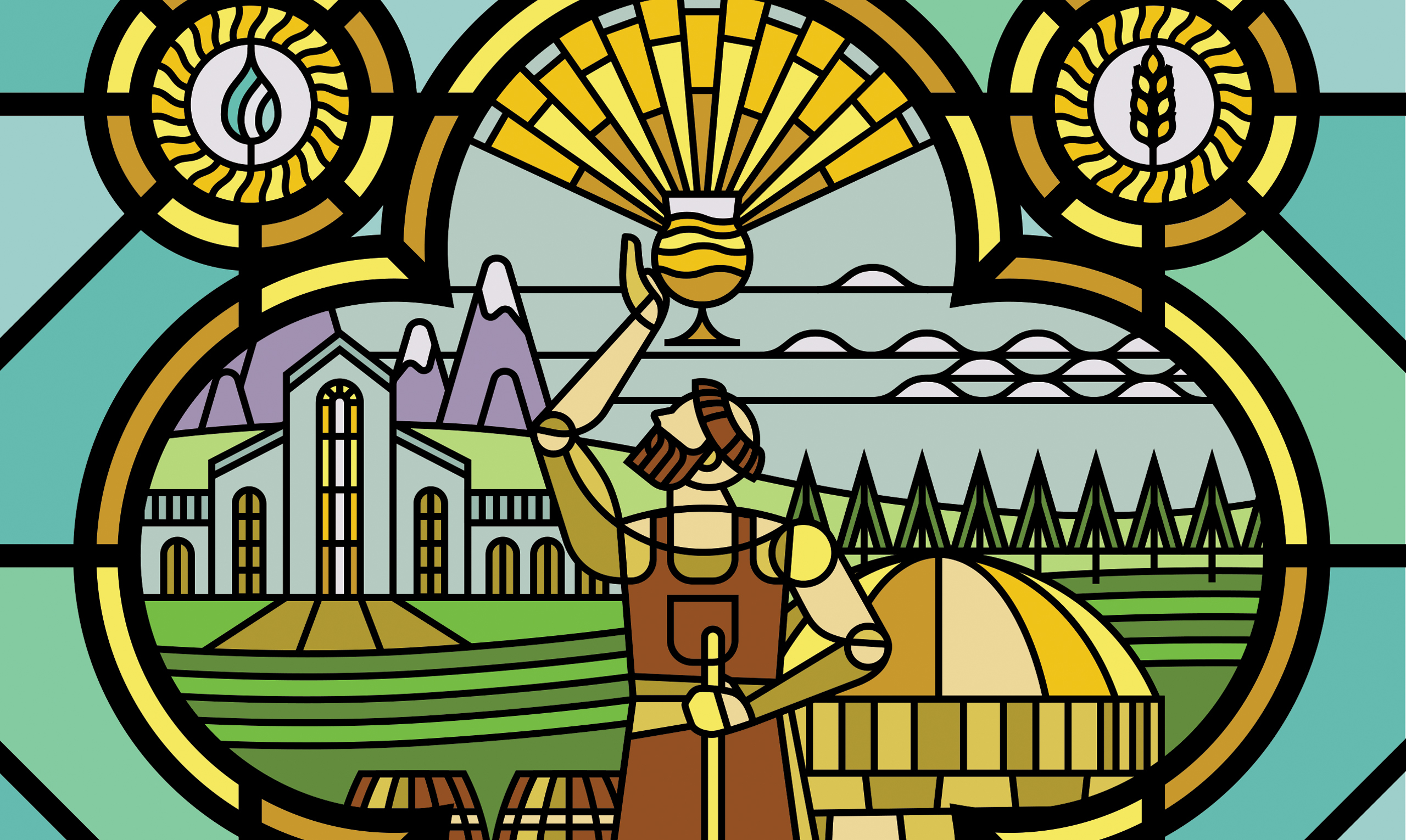 by 10 Thousand Design
April 15, 2020
Our group design director, Sam Soulek, shared his talent with The Growler recently and designed the beautiful April 2020 cover illustration of the magazine, a crucial independent beer, food, spirits, arts and culture publication in the Twin Cities. Sam was inspired to create the unique design by the many stained glass windows that intrigued him as a child growing up in New Prague, Minn.
"In that small town I grew up in, the church's stained glass windows were like 40 feet tall, and you're surrounded by them," he explains in an article in the publication about his design, inspiration and background. "I wouldn't actually listen to what was going on, I would just be looking at these windows and the iconography, the illustration of them."
You can view and read more of the April issue here.