Colle McVoy & 10 Thousand Design Host Virtual Portfolio Review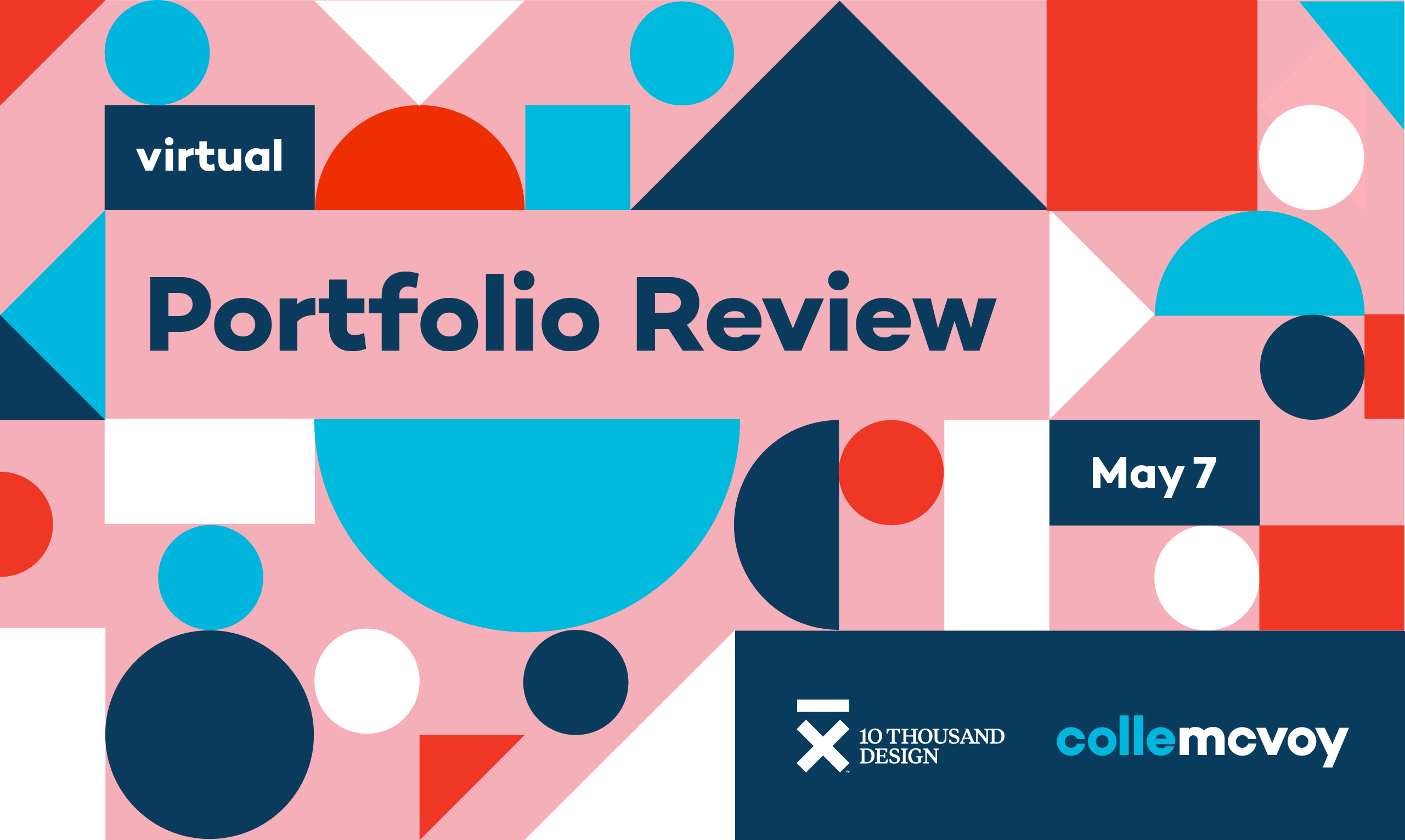 by 10 Thousand Design
April 27, 2020
Colle McVoy and its design agency 10 Thousand Design will host a Virtual Portfolio Review Happy Hour on May 7 to help students in creative fields garner critical feedback that can help land a job.  
"The pandemic has created a job market that is so tough for young job seekers and we feel their pain," said Mike Caguin, CCO of Colle McVoy. "We want to help anyway we can and fill the gap created when many of the industry reviews were cancelled." 
Portfolio reviews can be essential to helping creatives find employment. The goal of the review is to share real-time, straight-forward feedback with students on their portfolios so they polish their skills and present the best version of themselves and their capabilities. Any creative graduate (or soon-to-be) is welcome to participate: copywriters, art directors, graphic designers, UX/UI designers, creative technologists, etc. Each participant will be paired up with three different advertising or design professionals at the agency for one-on-one sessions. 
Registration is limited to 20 students and will close on May 1. Students can read more and register for the review here.